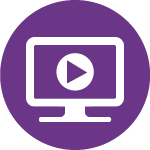 ARN & NAON Present: Preventing Fragility Fractures
This is an on-demand webinar that was recorded on a previous date. The webinar is about 1 hour in length. You will need to watch the webinar, receive a 60% or higher passing grade on a quiz, and then complete an evaluation to receive your certificate and complete this course. You will have access to this course for 1 year, starting on the purchase date.
This webinar is an overview of osteoporosis risk factors and screening practices, and associated fracture risks. The latest evidence-based practice guidelines for the nonpharmacological and pharmacological prevention and management of osteoporosis and associated fractures will be discussed.
Learning Objectives
Part 1: Overview of Osteoporosis Risk Factors and Prevention of Osteoporosis related fractures-
• Learners will be able to identify those at risk for osteoporosis related fractures utilizing evidence-based risk assessment tools
• Learners will be able to employ evidence-based guidelines in the prevention of osteoporosis related fractures

Part 2: Management of Osteoporosis and Osteoporosis Related Factures-
• Learners will be able to utilize current evidence-based practice guidelines in both the pharmacological and non-pharmacological management of osteoporosis and osteoporosis related fractures
MSN Coordinator, Graduate Nursing Program Associate Professor, Graduate Nursing Program Columbus Orthopaedic Clinic and Physical Therapy
Lead Nurse Practitioner for 5 nurse practitioners

Providing orthopaedic care for patients across the lifespan, OSHA Safety Officer
Associate Professor Graduate Nursing Mississippi University for Women responsible for content related to MS and Orthopaedic assessment, diagnostics, and management of MS related issues in primary care, evidence-based research/MSN project theses, advanced nursing procedures, and policy courses. Serves as Director of Council on Health Affairs, for Mississippi Nurses Association. Practice as a health care provider for Mississippi University for Women Campus Health Center, providing healthcare to students, faculty, and staff. 7 year's experience as lead Nurse Practitioner in orthopaedic practice managing orthopaedic issues such as OA, Osteoporosis, Pediatric MS issues, and post-op care of orthopaedic surgical patients.
I have presented at NAON Congress 2018, and 2020 on Osteoporosis Related Fractures. Served as a reviewer for chapter in Core Curriculum. I have been a certified Orthopaedic Nurse Practitioner for 4 years. I have over 20 years of experience as a Registered Nurse with experience in a variety of fields, including orthopaedics. 
None of the planners or presenters for this educational activity have relevant financial relationship(s) to disclose with ineligible companies whose primary business is producing, marketing, selling, re-selling, or distributing healthcare products used by or on patients.
Alena Lester, DNP, APRN, FNP-C, ONP-C Mississippi University for Women
Notice of requirements to receive contact hours: 1.25 Nursing Contact Hours will be awarded for individuals who participate in the full activity and complete the post-evaluation for the activity. The ability to view or accept credit for this product expires on 8/5/2024.
The Association of Rehabilitation Nurses (ARN) is accredited as a provider of nursing continuing professional development by the American Nurses Credentialing Center's Commission on Accreditation.
Available Credit
1.25

CNE

ANCC The Association of Rehabilitation Nurses is accredited as a provider of continuing nursing education by the American Nurses Credentialing Center's Commission on Accreditation.
If you would like to attend this presentation, but cannot attend the live date, please sign up for the recorded/on-demand version of this webinar.
Membership: If you are purchasing a membership, items in your cart will reflect nonmember pricing until you have clicked the "checkout" button. Group Discounts are Available! If you are registering a group for this activity, you might qualify for a group discount!
Group discounts are available for members and non-members. For details on these discounts, or to register your group, please contact Member Services at 800.229.7530 or info@rehabnurse.org.
International Customers (outside the United States): To place a product order, please contact ARN at 1.800.229.7530 or info@rehabnurse.org for an actual shipping quote instead of the provided estimated shipping rate. If actual shipping costs exceed the estimated amount, you will be responsible for paying the additional shipping costs. The product will ship after shipping costs are paid in full.
Refund and return policies as well as delivery timing and method vary by product. For details please refer to our Refund Policy and Privacy Policy pages, or contact Member Services by phone at 800.229.7530 or email at info@rehabnurse.org. Business hours: Monday - Friday from 8 am - 6 pm Central Time.