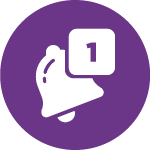 Basic Subscription (10 Courses Per Year)
This Basic Subscription allows you to choose and take 10 courses a year from the full subscription list at a 50% discount from the regular price of purchasing the courses individually. To view the list of courses available in this subscription, or to purchase your 10 courses and receive this discount, go to the register tab. Select the 10 courses that you wish to enroll in and click "Enroll" at the bottom of the page. When you get to the cart, you will notice that your discount will not yet appear. Click "Checkout" to proceed with your purchase, and your discount should automatically be applied. 
Please note that you must purchase all 10 courses at one time to receive this discount (i.e. you will NOT receive the discount if you purchase 4 courses one day, and 6 another day).
If you wish to take more than 10 courses in a year on the subscription list, we recommend that you either sign up for the Premium Subscription, or you can purchase additional courses on an individual basis.