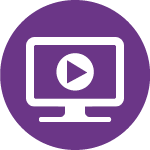 Developing a Publishable Clinical Manuscript
This is an on-demand webinar that was recorded on a previous date. The webinar is about 1 hour in length. You will need to watch the webinar, receive a 70% or higher passing grade on a quiz, and then complete an evaluation to receive your certificate and complete this course. You will have access to this course for 1 year, starting on the purchase date.
This webinar focuses on identifying clinical topics, searching the literature, and developing and writing clinical papers that are publishable. Additionally, time will be spent on finding the right journal for publishing the article, key steps in writing the paper, how to decipher a journal's author guidelines, and the use of query letters.
Learning Objectives
Identify a clinical topic from their practice that is publishable 
Identify the key steps in writing a manuscript 
Determine the resources necessary to complete the paper 
Appreciate the need for query letters 
Dr. Pamala D. Larsen is the Editor-in-Chief of Rehabilitation Nursing, and Professor Emerita from the School of Nursing at the University of Wyoming, Laramie, WY. She has been a member of ARN since 1985, serving on various committee and task forces, and is a past RNF Chair. Dr. Larsen was a CRRN from 1986-2011.
Over her career she has primarily been a faculty member and in administrative positions in schools of nursing. She retired in 2013. She is the editor of Lubkin's Chronic Illness: Impact and Intervention. The 11th edition of this textbook will be published in fall of 2021. She also authored Finding a Way through Cancer, Dying and Widowhood: A Memoir, published in 2013. The book chronicles her husband's illness and death.
None of the planners or presenters for this educational activity have relevant financial relationship(s) to disclose with ineligible companies whose primary business is producing, marketing, selling, re-selling, or distributing healthcare products used by or on patients.
Pamala D. Larsen, PhD, MS, RN - Editor-in-Chief of Rehabilitation Nursing, Professor Emerita, School of Nursing, University of Wyoming.
This course does not offer CNE.
Membership: If you are purchasing a membership, items in your cart will reflect nonmember pricing until you have clicked the "checkout" button. Group Discounts are Available! If you are registering a group for this activity, you might qualify for a group discount!
Group discounts are available for members and non-members. For details on these discounts, or to register your group, please contact Member Services at 800.229.7530 or info@rehabnurse.org.
International Customers (outside the United States): To place a product order, please contact ARN at 1.800.229.7530 or info@rehabnurse.org for an actual shipping quote instead of the provided estimated shipping rate. If actual shipping costs exceed the estimated amount, you will be responsible for paying the additional shipping costs. The product will ship after shipping costs are paid in full.
Refund and return policies as well as delivery timing and method vary by product. For details please refer to our Refund Policy and Privacy Policy pages, or contact Member Services by phone at 800.229.7530 or email at info@rehabnurse.org. Business hours: Monday - Friday from 8 am - 6 pm Central Time.