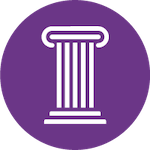 Foundations Module 6.2: CRRN Exam Tips & Tricks
This course includes one recorded video. You will need to review all of this course content and complete an evaluation to receive your certificate and complete this course. You will have access to this course for 1 year, starting on the purchase date.
This presentation will help you prepare for the CRRN exam by building familiarity with the exam content outline. In addition, participants will review exam question types, online testing techniques, exam registration procedures, and testing center guidelines. The webinar will include not only a general discussion on test taking tips, but an overview of study techniques as well. 
Learning Objectives
Describe ways to foster successful completion of the CRRN exam

Describe the exam content outline

Understand exam registration procedures

 
Sue Bolyard, RN, CRRN, WCCSue Bolyard has 33 years experience as an LPN, 12 years as an RN with 29 years in Rehabilitation Nursing. Sue graduated from Excelsior College in September of 2008 with an Associate Degree in Nursing.  Sue was the Hospital Educator from April of 2005 to April 2016. She was the SCI Team Leader. PASC coordinator for several years and taught FIMS for 14 years. She is a Clinical Excellence Educator for Encompass Health for the CRRN, Hip Fracture Course and also the SCI Course. She was a Super user for HealthStream and a now the Nurse Manager since April 2018. She also received her Wound Care Certification in 2016.
Renee Whitener, RN, BSN, MAOM, CRRN, WCC
None of the planners or presenters for this educational activity have relevant financial relationship(s) to disclose with ineligible companies whose primary business is producing, marketing, selling, re-selling, or distributing healthcare products used by or on patients.
This course does not offer any CNE.
Membership: If you are purchasing a membership, items in your cart will reflect nonmember pricing until you have clicked the "checkout" button. Group Discounts are Available! If you are registering a group for this activity, you might qualify for a group discount!
Group discounts are available for members and non-members. For details on these discounts, or to register your group, please contact Member Services at 800.229.7530 or info@rehabnurse.org.
International Customers (outside the United States): To place a product order, please contact ARN at 1.800.229.7530 or info@rehabnurse.org for an actual shipping quote instead of the provided estimated shipping rate. If actual shipping costs exceed the estimated amount, you will be responsible for paying the additional shipping costs. The product will ship after shipping costs are paid in full.
Refund and return policies as well as delivery timing and method vary by product. For details please refer to our Refund Policy and Privacy Policy pages, or contact Member Services by phone at 800.229.7530 or email at info@rehabnurse.org. Business hours: Monday - Friday from 8 am - 6 pm Central Time.