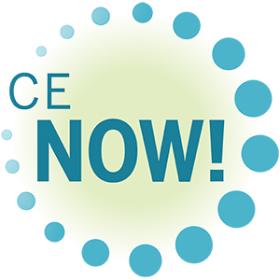 Earn Quick and Easy Nursing CE Through Journal Articles
Nursing Continuing Education Articles in Rehabilitation Nursing
Rehabilitation Nursing Journal (RNJ) subscribers can receive continuing education credit in every issue—up to 6 FREE CH per year! Additional contact hours (CH) can be purchased when you need it. Access Rehabilitation Nursing articles via desktop, tablet, and mobile devices 24/7. Read the articles and take a short post-test afterward. When you pass, you will receive a certificate for 1 CH! ARN members receive a free subscription to RNJ with their membership.
Receive a discount on 3 additional RNJ articles when you purchase the Rehabilitation Nursing or Post-Stroke Rehabilitation CE collections!
ARN provides members the opportunity to earn 6 free nursing contact hours online each year through Rehabilitation Nursing. One article per issue is free to ARN members. Members are required to read a previously selected article, then go online and complete and pass a post-test. Access the most recent CE articles below. Rehabilitation Nursing, journal CE is hosted by CEConnection. 
**Please disregard the "Take Course" tab that appears once this product is purchased.