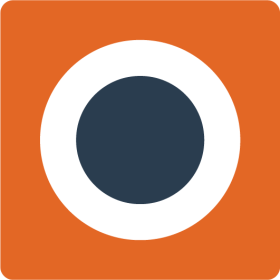 Nursing Students with Disabilities: An integrative review
This is an on-demand webinar that was recorded on a previous date. The webinar is about 1 hour in length. You will need to watch the webinar, receive a 60% or higher passing grade on a quiz, and then complete an evaluation to receive your certificate and complete this course. You will have access to this course for 1 year, starting on the purchase date.
The prevalence of nursing students with disabilities is increasing. In 2016, approximately 12.8 percent of non-institutionalized people of all ages living in the United States reported having a disability. In that year, approximately 19% of people with a high school diploma or its equivalent reported a disability (Erickson, Lee, & Von Schrader, 2017). In 2011-2012, 11% of undergraduates in postsecondary schools reported having a disability (United States Department of Education, 2016).
Purpose: To explore whether perceptions of faculty regarding nursing students with disabilities has changed over time.
Method: An integrative review of peer-reviewed literature written in English was conducted. CINAHL, PubMed, and Educational Resources Information Center (ERIC) were searched. The date range spanned from 2008 to 2018. The type of peer reviewed literature was not specified. The integrative review method (Russell, 2005) was used to frame the review.
Results: A total of 170 articles met the inclusion criteria and were reviewed. Two authors reviewed the content of the literature and separately developed their own interpretations. Faculty penalize students with illnesses or disabilities. Dahl (2010) found that faculty were using a medical model to assess the capabilities of nursing students with disabilities and were unaware of their own discriminatory practices. While faculty expressed positive attitudes toward nursing students with disabilities, prospective students who could not hide their disabilities were being discriminated against and denied admission (Aaberg, 2012).
Misinformation and misunderstanding regarding the legal requirements of the Americans with Disabilities Act (1990) as amended by the Americans with Disabilities Amendment Act (2008) has led to inadvertent and unintended discrimination.
Interestingly, nurse educators and preceptors expressed positive attitudes about supporting students while expressing a lack of confidence in providing accommodations (L'Ecuyer, 2014; May, 2014). Conclusions and Implications: Nursing faculty continue to have misperceptions about their responsibilities to students with disabilities based on the law.
The literature indicates that discriminatory practices with prospective and current students continue. Increased awareness of these discriminatory practices is important to protect student rights and prevent legal consequences for faculty and schools of nursing.
Learning Objectives
analyze issues pertaining to nursing students with disabilities
describe what has changed since 2008 regarding nursing students with disabilities
analyze the implications of the research, including noncompliance with the ADA
FAAN Family Nurse Practitioner Pentucket Medical Express Care
Leslie Neal-Boylan, PhD, APRN, CRRN, FAAN is the former Dean and Professor of the Solomont School of Nursing at the University of Massachusetts in Lowell, Massachusetts.
She received a BSN from Rutgers University, a masters in science with a concentration in nursing from San Jose State University, a PhD from George Mason University and a post graduate certificate in family practice from Marymount University. Dr. Neal-Boylan is a family nurse practitioner with an active clinical practice. She is the Associate Editor for The Journal for Nurse Practitioners.
Dr. Neal-Boylan has served in a variety of academic roles including faculty, department chair, associate dean and dean. She has published more than 100 peer-reviewed articles and ten books including the bestselling Clinical Cases for the Family Nurse Practitioner (Wiley). Three of her books have received AJN Book of the Year awards. Dr. Neal-Boylan has been an editorial board member and manuscript reviewer for a variety of peer reviewed journals and continues to serve in those roles.
Dr. Neal-Boylan's primary area of scholarship is the nurse workforce, particularly nurses with disabilities.
None of the planners or presenters for this educational activity have relevant financial relationship(s) to disclose with ineligible companies whose primary business is producing, marketing, selling, re-selling, or distributing healthcare products used by or on patients.
Leslie Neal-Boylan, PhD, APRN, CRRN
Notice of requirements to receive contact hours: 1.25 Nursing Contact Hours will be awarded for individuals who participate in the full activity and complete the post-evaluation for the activity. The ability to view or accept credit for this product expires on 07/01/24.
The Association of Rehabilitation Nurses (ARN) is accredited as a provider of nursing continuing professional development by the American Nurses Credentialing Center's Commission on Accreditation.
Available Credit
1.25

CNE

ANCC The Association of Rehabilitation Nurses is accredited as a provider of continuing nursing education by the American Nurses Credentialing Center's Commission on Accreditation.
Membership: If you are purchasing a membership, items in your cart will reflect nonmember pricing until you have clicked the "checkout" button. Group Discounts are Available! If you are registering a group for this activity, you might qualify for a group discount!
Group discounts are available for members and non-members. For details on these discounts, or to register your group, please contact Member Services at 800.229.7530 or info@rehabnurse.org.
International Customers (outside the United States): To place a product order, please contact ARN at 1.800.229.7530 or info@rehabnurse.org for an actual shipping quote instead of the provided estimated shipping rate. If actual shipping costs exceed the estimated amount, you will be responsible for paying the additional shipping costs. The product will ship after shipping costs are paid in full.
Refund and return policies as well as delivery timing and method vary by product. For details please refer to our Refund Policy and Privacy Policy pages, or contact Member Services by phone at 800.229.7530 or email at info@rehabnurse.org. Business hours: Monday - Friday from 8 am - 6 pm Central Time.