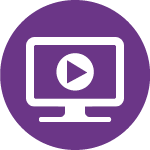 Prepare for Pleasure; Plan for Pitfalls - Bucket List Travel Tips for the Disabled
This is an on-demand webinar that was recorded on a previous date. The webinar is about 1 hour in length. You will need to watch the webinar, then complete an evaluation to receive your certificate and complete this course. You will have access to this course for 1 year, starting on the purchase date.
This webinar will provide information that the rehabilitation nurse can use to prepare and educate their patients and caregivers to  encourage independence, enhance self-esteem and support successful living and quality of life through travel experiences. Various websites and resources for the disabled traveler will be explored that will help to guide attendees and enhance their ability to advise and support their clients. Regardless of acute or post-acute setting and whether or not the patient was disabled at the onset of travel or newly disabled; discharge planning for "traveling patients," is not without challenges. Survey data from nurses, case managers and discharge planners that come into contact with "traveling patients," and the healthcare and discharge planning issues that are experienced will be examined and reported to provide an overview of "what can go wrong," and provide the attendee with some useful strategies to address the challenges of discharge planning of the "traveling patient."
Learning Objectives
The learner will be able to identify and communicate strategies the rehabilitation patient can use to prepare for local and international travel.
The learner will discuss the ways that the patient, caregivers or traveling companions can advocate for themselves before, during and after travel.
The learner will describe 2-3 discharge planning strategies that the rehabilitation nurse, therapist, case manager or discharge planner can employ to plan for a safe and efficient discharge while managing the inpatient length of stay issues and reducing avoidable hospital days.
The learner will be able to recall and access a variety of resources and information that will enhance their skill and practice by helping them guide disabled clients (patients) to planning and safely undertaking rewarding and important travel.
Sue Brown, MSN, CMGT-BC, CRRN, CCM, RNA, CMAC is a master's prepared nurse whose career has spanned four decades working in various settings in South Florida.  Currently she is a Complex Case Manager for Health First Health Plans, assisting members to achieve optimal health.  Previously she was the Associate Director of Case Management for Broward Health International, where she had been actively engaged in building the case management program for international patients since 2012, assisting both foreign patents and Americans traveling in Southern Florida and the Caribbean.  Sue was responsible for training the case managers and educating the medical team regarding the travel needs and requirements to execute a safe and successful repatriation mission.  
Sue received her Associate Degree in Nursing from the University of Vermont and immediately relocated to South Florida where she began working in the area of orthopedics & neurology. Her nursing career has run the gamut from rehabilitation, to worker's comp, home care and case management in a Level I trauma center.  She has developed and evaluated nursing education materials and presented at national conferences on leadership and case management.  She is an active member of ARN and is the Leadership Chair for the Florida Chapter. 
 
None of the planners or presenters for this educational activity have relevant financial relationship(s) to disclose with ineligible companies whose primary business is producing, marketing, selling, re-selling, or distributing healthcare products used by or on patients.
Sue Brown, MSN, RN, CMGT-BC, CCM, CRRN, CMAC - Health First, Complex Case Manager
Notice of requirements to receive contact hours: 1.0 Nursing Contact Hours will be awarded for individuals who participate in the full activity and complete the post-evaluation for the activity. The ability to view or accept credit for this product expires on 9/23/2025
The Association of Rehabilitation Nurses (ARN) is accredited as a provider of nursing continuing professional development by the American Nurses Credentialing Center's Commission on Accreditation.
Available Credit
1.00

CNE

ANCC The Association of Rehabilitation Nurses is accredited as a provider of continuing nursing education by the American Nurses Credentialing Center's Commission on Accreditation.
If you are purchasing a membership, items in your cart will reflect nonmember pricing until you have clicked the "checkout" button. Group Discounts are Available! If you are registering a group for this activity, you might qualify for a group discount!
Group discounts are available for members and non-members. For details on these discounts, or to register your group, please contact Member Services at 800.229.7530 or info@rehabnurse.org.
International Customers (outside the United States): To place a product order, please contact ARN at 1.800.229.7530 or info@rehabnurse.org for an actual shipping quote instead of the provided estimated shipping rate. If actual shipping costs exceed the estimated amount, you will be responsible for paying the additional shipping costs. The product will ship after shipping costs are paid in full.
Refund and return policies as well as delivery timing and method vary by product. For details please refer to our Refund Policy and Privacy Policy pages, or contact Member Services by phone at 800.229.7530 or email at info@rehabnurse.org. Business hours: Monday - Friday from 8:30am - 5pm Central Time.