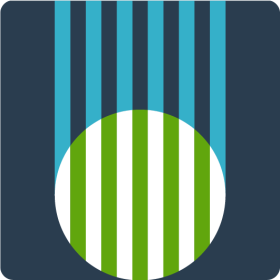 CRRN Success Suite: Comprehensive Success Bundle
Leave no stone unturned with our most comprehensive package, offering a blend of self-study and instructor-led resources for complete mastery.
This package offers 32 CE and includes:
"Why Become a CRRN" video: Discover the benefits of becoming a CRRN with our informative video, a great starting point for your certification journey.
"How to Prepare for the CRRN" Video + "CRRN Exam Study Guide" PDF:  Equip yourself with our preparation video and study guide, your comprehensive resources for the CRRN exam.
CRRN Practice Exam: Unlock your potential with three distinct full-length practice exams, including 150 thought-provoking questions each. These practice exams will aid you in identifying your strong points as well as areas that require further study, highlighting both your strengths and areas for improvement. 
1 Year Subscription to the Rehabilitation Nursing Knowledge Base
Microlearning Videos and Quizzes: Engage in an immersive learning journey through our meticulously designed Self-Study Videos and Quizzes. With over 25 carefully curated sections, our microlearning videos offer a concise overview of essential topics, followed by targeted quizzes tailored to specific domain areas to gauge your understanding. Additionally, the quizzes are thoughtfully linked to articles and resources within our extensive Knowledge Base, empowering you with the tools for further self-study and mastery. Unleash your full potential with this comprehensive and dynamic learning resource! 
Attendee Guide
On-Demand Course Recordings
Virtual Live Instruction: Get the full classroom experience from the comfort of your home with our instructor-led virtual package, ideal for those who prefer guided learning. This class consists of eight 2-hour long classes. Don't worry if you can't make it to all of the classes; all sessions will be recorded and shared with attendees for easy access. The current available class dates are:

Fall 2023 PILOT Course: Participate in ARN's PILOT Version of the Comprehensive Success Bundle this Fall! For participating in the pilot course, attendees will receive the full bundle and course instruction at 50% off the regular course price. The course will run every Wednesday, starting September 20th, through November 8th, from 3PM to 5PM CT. In return for your participation in the pilot course, we kindly request thorough feedback, which may consist of a one-to-one meeting as well as written evaluations. Your input will be invaluable in refining and enhancing the course for future learners. If you are interested in signing up for this PILOT Course opportunity, do not purchase the course here, instead contact Samantha Spurling at sspurling@rehabnurse.org.
Spring 2024 Course: The course will run every Wednesday, starting March 27th, through May 15th, from 3PM to 5PM CT.
Notice of requirements to receive contact hours: 32 Nursing Contact Hours will be awarded for individuals who participate in all components included in this bundle and complete the post-evaluation for the activity. Separate credit and certificates will be awarded for each component. 
The Association of Rehabilitation Nurses (ARN) is accredited as a provider of nursing continuing professional development by the American Nurses Credentialing Center's Commission on Accreditation.
Membership: If you are purchasing a membership, items in your cart will reflect nonmember pricing until you have clicked the "checkout" button. Group Discounts are Available! If you are registering a group for this activity, you might qualify for a group discount!
Group discounts are available for members and non-members. For details on these discounts, or to register your group, please contact Member Services at 800.229.7530 or info@rehabnurse.org.
International Customers (outside the United States): To place a product order, please contact ARN at 1.800.229.7530 or info@rehabnurse.org for an actual shipping quote instead of the provided estimated shipping rate. If actual shipping costs exceed the estimated amount, you will be responsible for paying the additional shipping costs. The product will ship after shipping costs are paid in full.
Refund and return policies as well as delivery timing and method vary by product. For details please refer to our Refund Policy and Privacy Policy pages, or contact Member Services by phone at 800.229.7530 or email at info@rehabnurse.org. Business hours: Monday - Friday from 8:30 am - 5 pm Central Time.