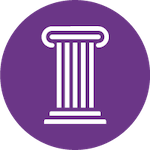 Foundations Module 2.7: Assessment of Neurological Function
This course includes four recorded videos. You will need to review all of this course content, then receive a 70% or higher passing grade on a quiz, and lastly complete an evaluation to receive your certificate and complete this course. You will have access to this course for 1 year, starting on the purchase date.
The Assessment of Neurological Function program will walk you through the essentials when it comes to assessing the neurological function of your patients. It provides detailed training including neuroanatomy, neuropsychological function, and sensory perceptual patterns. 
Learning Objectives
List two functions of each lobe of the cerebral hemispheres 
List one major function of each cranial nerve 
Describe the basic functions of each spinal nerve group 
Define the term "upper motor neuron injury" 
Define the term "lower motor neuron injury" 
Describe a spinal reflex 
Describe the cognitive influences on psychosocial health 
Describe behaviors that affect psychosocial health 
Develop appropriate nursing interventions for a patient with cognitive dysfunction 
Identify major anatomical structures and functions of sensory pathways 
Compare and contrast left-brain and right-brain functions 
Describe at least one assessment technique and intervention for each sensory/perceptual deficit 
Hilary Touchett PhD, RN, CRRN, CBIS is a Robert Wood Johnson Foundation Future of Nursing Scholar and recent doctoral graduate at the Cizik School of Nursing at UT Health. Hilary has dedicated her nursing career to working in Rehabilitation and she currently works at TIRR Memorial Hermann as an Education Resource Specialist and is planning to start a postdoctoral fellowship in research at the Michael E. Debakey Veterans Affairs Medical Center in July. She's a certified rehabilitation nurse and certified brain injury specialist. Stemming from her work in rehabilitation, her research focus is in utilizing virtual environments to facilitate social communication and social support for survivors of traumatic brain injury struggling with community integration. Her dissertation study was funded by the TIRR Foundation's Rehabilitation Innovations Grant. Hilary plans to continue her research in distance interventions during her postdoctoral studies.
Lalita Thomson, MSN, RN, CRRN, coordinator for TIRR Memorial Hermann Baclofen Pump Program for over 20 years, is accountable for leadership, education and clinical support for one of the largest Intrathecal Baclofen (ITB) pump programs in the nation. She has received national recognition as an expert in ITB therapy and she shares this knowledge both locally and nationally. Lalita serves as the national Chair for the ARN Chapter Support Committee. She is on the Board of Directors for the Southeast Texas Chapter for which she has served as President 2016-2018, Treasurer 2018-2019, and simultaneously as Chairperson of the Website Committee. Lalita is a strong patient advocate interested in Population Health with focus on meeting the needs of the underserved/indigent population through education and volunteer services with UT Stroke Community Education Outreach program. She was nominated for Excellence in Nursing Award by the Good Samaritan Foundation in 2014 and 2016.
Sally Strong, RN, APRN, CNRN, CRRN is a Clinical Nurse Specialist at Marianjoy Rehabilitation Hospital and Adjunct Faculty at College of DuPage. She has worked with neuroscience patients in the acute care setting as well as rehabilitation patients in the inpatient and outpatient settings. Ms. Strong is actively involved with ARN at the local and national level. She has served on the Board of Directors of the Northern Illinois Chapter.
None of the planners or presenters for this educational activity have relevant financial relationship(s) to disclose with ineligible companies whose primary business is producing, marketing, selling, re-selling, or distributing healthcare products used by or on patients.
Margi Williams PhD, RN, MSN, CRRN, FNP-BC, FABDA is a clinical nurse on the acute pediatric Comprehensive Inpatient Rehabilitation Unit at Children's Healthcare of Atlanta, GA. She is an early childhood intervention researcher and inventor of a therapy device. In addition, she is a Nurse Practitioner working with adults with developmental disabilities and mental health disorders in the group home community setting. Her interests include early childhood intervention, working with patients with cognitive and neurologic disorders, patient/family education for those with literacy challenges and transitioning from pediatric to adult care. She has been a rehab nurse for over 35 years and an active ARN member for over 30 years. She has given numerous conference presentations and authored several publications, including rehabilitation nursing guidelines.
Notice of requirements to receive contact hours:
2.25 Nursing Contact Hours will be awarded for individuals who participate in the full activity and complete the post-evaluation for the activity. The ability to view or accept credit for this product expires on 7/2/2024.
The Association of Rehabilitation Nurses (ARN) is accredited as a provider of nursing continuing professional development by the American Nurses Credentialing Center's Commission on Accreditation.
Available Credit
2.25

CNE

ANCC The Association of Rehabilitation Nurses is accredited as a provider of continuing nursing education by the American Nurses Credentialing Center's Commission on Accreditation.
Membership: If you are purchasing a membership, items in your cart will reflect nonmember pricing until you have clicked the "checkout" button. Group Discounts are Available! If you are registering a group for this activity, you might qualify for a group discount!
Group discounts are available for members and non-members. For details on these discounts, or to register your group, please contact Member Services at 800.229.7530 or info@rehabnurse.org.
International Customers (outside the United States): To place a product order, please contact ARN at 1.800.229.7530 or info@rehabnurse.org for an actual shipping quote instead of the provided estimated shipping rate. If actual shipping costs exceed the estimated amount, you will be responsible for paying the additional shipping costs. The product will ship after shipping costs are paid in full.
Refund and return policies as well as delivery timing and method vary by product. For details please refer to our Refund Policy and Privacy Policy pages, or contact Member Services by phone at 800.229.7530 or email at info@rehabnurse.org. Business hours: Monday - Friday from 8 am - 6 pm Central Time.