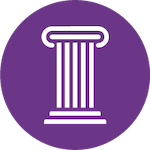 Foundations Module 3.1: Regulatory and Policy Considerations for Care Plans
This course includes one recorded video and one Behavioral Scenario. You will need to review all of this course content, then receive a 70% or higher passing grade on a quiz, and lastly complete an evaluation to receive your certificate and complete this course. You will have access to this course for 1 year, starting on the purchase date.
The Regulatory and Policy Considerations for Care Plans course will help you understand the complex world of the current regulatory environment and the impact it has on patient care. it includes informative topics such as reimbursement issues, accrediting agencies, the purpose of quality measures, cultural competency in healthcare, and many others. 
Learning Objectives
Identify current financing of healthcare 
Identify reimbursement issues 
For each healthcare program, identify eligibility and benefit provided 
Discuss accrediting agencies 
Discuss public policy and legislation (power of nurses) 
Discuss the purpose of quality measures 
Identify nursing strategies that facilitate reintegration to former environments 
Discuss cultural competency in healthcare and illness 
Promote and facilitate safe and effective care transitions 
Assess the client and family regarding cultural values and health literacy as applicable to care transitions 
Participates in the development of an interprofessional plan for care transitions 
Contributes to the development and implementation of the goals for care transitions 
Participates in the care conference that evaluates the care transition plan
Tracy Lane is a Certified Rehabilitation Registered Nurse licensed in Michigan. She is an experienced clinician as a Rehabilitation/Restorative Nurse Coordinator with the Department of Veterans Affairs. Tracy Lane holds a Master of Science in Nursing with a concentration in Health Systems Management-Outcomes Performance Management and Leadership. She has contributed to the 8th edition update of The Specialty Practice of Rehabilitation Nursing: A Core Curriculum as a chapter reviewer for Chapter 3: Interprofessional Teamwork and Collaboration. In addition to Tracy Lane's experience in acute care, home care, substance abuse and treatment centers, and long-term care, Tracy Lane is an experienced nurse educator teaching undergraduate clinical courses. She currently serves as Adjunct Clinical Nursing Faculty for the Bachelor of Science in Nursing and Licensed Practical Nursing programs within the College of Health Professions at Davenport University. She currently teaches clinical courses focusing on foundations in practice/critical thinking, medical-surgical nursing, and community health.
Christine Cave, RN, MSN, CRRN, HFS
None of the planners or presenters for this educational activity have relevant financial relationship(s) to disclose with ineligible companies whose primary business is producing, marketing, selling, re-selling, or distributing healthcare products used by or on patients.
Tracy A. Lane, MSN, RN, CRRN
Notice of requirements to receive contact hours:
1 Nursing Contact Hours will be awarded for individuals who participate in the full activity and complete the post-evaluation for the activity. The ability to view or accept credit for this product expires on 7/2/2024.
The Association of Rehabilitation Nurses (ARN) is accredited as a provider of nursing continuing professional development by the American Nurses Credentialing Center's Commission on Accreditation.
Available Credit
1.00

CNE

ANCC The Association of Rehabilitation Nurses is accredited as a provider of continuing nursing education by the American Nurses Credentialing Center's Commission on Accreditation.
Membership: If you are purchasing a membership, items in your cart will reflect nonmember pricing until you have clicked the "checkout" button. Group Discounts are Available! If you are registering a group for this activity, you might qualify for a group discount!
Group discounts are available for members and non-members. For details on these discounts, or to register your group, please contact Member Services at 800.229.7530 or info@rehabnurse.org.
International Customers (outside the United States): To place a product order, please contact ARN at 1.800.229.7530 or info@rehabnurse.org for an actual shipping quote instead of the provided estimated shipping rate. If actual shipping costs exceed the estimated amount, you will be responsible for paying the additional shipping costs. The product will ship after shipping costs are paid in full.
Refund and return policies as well as delivery timing and method vary by product. For details please refer to our Refund Policy and Privacy Policy pages, or contact Member Services by phone at 800.229.7530 or email at info@rehabnurse.org. Business hours: Monday - Friday from 8 am - 6 pm Central Time.