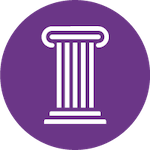 Foundations Module 3.4: Rehabilitation Nursing Case Management
This course includes one recorded video and four Behavioral Scenarios. You will need to review all of this course content, then receive a 70% or higher passing grade on a quiz, and lastly complete an evaluation to receive your certificate and complete this course. You will have access to this course for 1 year, starting on the purchase date.
As described in the ARN Core Curriculum, case management provides a framework for assessing, planning, organizing, coordinating, implementing, and evaluating the services and resources needed to respond to a person's healthcare needs. This course will teach you the key concepts of case management and the necessary components to be an effective case manager for your rehabilitation patients. 
Learning Objectives
Define case management
Describe the role of the rehabilitation nurse case manager
Identify the scope of practice of the rehabilitation nurse case manager 
 
Sue Bolyard RN, CRRN, WCC has 33 years experience as an LPN, 12 years as an RN with 29 years in Rehabilitation Nursing. Sue graduated from Excelsior College in September of 2008 with an Associate Degree in Nursing.  Sue was the Hospital Educator from April of 2005 to April 2016. She was the SCI Team Leader. PASC coordinator for several years and taught FIMS for 14 years. She is a Clinical Excellence Educator for Encompass Health for the CRRN, Hip Fracture Course and also the SCI Course. She was a Super user for HealthStream and a now the Nurse Manager since April 2018. She also received her Wound Care Certification in 2016.
Mary Ullrich, MSN, RN, CRRN
Kristen L. Mauk, PhD, DNP, RN, CRRN, GCNS-BC, GNP-BC, FAAN
Christine Cave, RN MSN CRRN HFS
None of the planners or presenters for this educational activity have relevant financial relationship(s) to disclose with ineligible companies whose primary business is producing, marketing, selling, re-selling, or distributing healthcare products used by or on patients.
Barbara Winters-Todd DNP, RN, CRRN has been with Encompass Health since 2006. She has had a varied nursing career to include Rehabilitation, ICU, Home Health and Oncology. She has held positions with the organization as Director of Education, Employee Health, Infection Control and Safety Officer in North Alabama, a member of the ACE IT team, and currently Manager, Clinical Documentation. In addition she works with the Nursing Leadership Board and Quality Leadership Board focusing on developing a Quality Dashboard. Barbara has actively participated in numerous Joint Commission surveys and served as a past Co-Chair for the Joint Commission disease specific Hip Fracture program in North Alabama.
Notice of requirements to receive contact hours:
1.75 Nursing Contact Hours will be awarded for individuals who participate in the full activity and complete the post-evaluation for the activity. The ability to view or accept credit for this product expires on 7/2/2024.
The Association of Rehabilitation Nurses (ARN) is accredited as a provider of nursing continuing professional development by the American Nurses Credentialing Center's Commission on Accreditation.
Available Credit
1.75

CNE

ANCC The Association of Rehabilitation Nurses is accredited as a provider of continuing nursing education by the American Nurses Credentialing Center's Commission on Accreditation.
Membership: If you are purchasing a membership, items in your cart will reflect nonmember pricing until you have clicked the "checkout" button. Group Discounts are Available! If you are registering a group for this activity, you might qualify for a group discount!
Group discounts are available for members and non-members. For details on these discounts, or to register your group, please contact Member Services at 800.229.7530 or info@rehabnurse.org.
International Customers (outside the United States): To place a product order, please contact ARN at 1.800.229.7530 or info@rehabnurse.org for an actual shipping quote instead of the provided estimated shipping rate. If actual shipping costs exceed the estimated amount, you will be responsible for paying the additional shipping costs. The product will ship after shipping costs are paid in full.
Refund and return policies as well as delivery timing and method vary by product. For details please refer to our Refund Policy and Privacy Policy pages, or contact Member Services by phone at 800.229.7530 or email at info@rehabnurse.org. Business hours: Monday - Friday from 8:30 am - 5 pm Central Time.