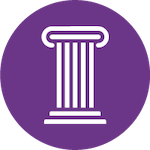 Foundations Module 5.4: Traumatic Brain Injury (TBI) Rehabilitation
This course includes two recorded videos and one Care Plan. You will need to review all of this course content, then receive a 70% or higher passing grade on a quiz, and lastly complete an evaluation to receive your certificate and complete this course. You will have access to this course for 1 year, starting on the purchase date.
Traumatic Brain Injury (TBI) is an alteration in brain function or brain pathology caused by an external force. Approximately 5.3 million people live with disabilities caused by a TBI. The high number of traumatic brain injuries (SCI) indicates the importance of SCI knowledge in rehabilitation nurses. This course includes in depth training on the epidemiology, pathophysiology, causes, types, and complications of TBI, along with assessment and intervention priorities when caring for TBI patients. Since transitioning back into into routine life after a TBI can be challenging, the course includes a care plan on community reintegration after military deployment TBI: A CRRN-Driven interdisciplinary care plan. 
Learning Objectives
Name two causes of TBI
Describe one difference between mild, moderate, and severe TBI
Identify two useful tools in assessment of clients with TBI
Discuss one area of physical assessment unique to TBI
Develop one plan for the management of care for clients with TBI
Describe the role of the Certified Rehabilitation Registered Nurse (CRRN) on the interdisciplinary rehabilitation team
Identify the rehabilitation team members needed to support a person with mild traumatic brain injury (mTBI)
Describe the symptoms associated with mild traumatic brain injury according to the DoD/VA Clinical Practice Guidelines
Nurse Practitioner, Marianjoy Medical Group; Instructor, Department of Physical
Medicine and Rehabilitation, Feinberg School of Medicine, Northwestern University.

Ms. Duraski has worked as a rehabilitation nurse since 1985, for 28 years with
Rehabilitation Institute of Chicago and for the last five years with Marianjoy Medical
Group, part of Northwestern Medicine. She has practiced as a rehabilitation staff
nurse, clinical nurse specialist and nurse practitioner in inpatient, outpatient and day
rehabilitation settings with patients with stroke, traumatic brain injuries and other
neurologic disorders. She is a certified rehabilitation registered nurse and certified
brain injury specialist. She is an adjunct instructor in the department of Physical Medicine and
Rehabilitation, Feinberg School of Medicine, Northwestern University.
She has written articles for Topics in Stroke Rehabilitation, Rehabilitation Nursing, Journal of Neuroscience Nursing and the Archives of Physical Medicine and Rehabilitation. She has also co-authored two book chapters one entitled Bladder and Bowel Management after Stroke in Stroke Recovery and Rehabilitation and the second entitled Stroke in Rehabilitation Nursing: A Contemporary Approach to Practice. Along with her clinical responsibilities, she also participates in research and education. Ms. Duraski has presented educational programs throughout the United States, Canada, Bermuda and Japan. She received the Founder's medal at RIC in 1995 an award given yearly to the employee whose contribution has made the Institute a place where each person is an individual of dignity, worthy of pleasant treatment and human understanding; the Association of Rehabilitation Nurses Advanced Practice Nurse Award in 1998, the Sarah Baskin Award of Excellence in Research in 2006 and the Clinical Article Award from the Association of Rehabilitation Nurses in 2017 for her article entitled, "The Importance of Monitoring Patients' Responses to Medication: Increased Arousal after Administration of Zolpidem in Those with Hypoxic Ischemic Encephalopathy-A Case Study.
Sally Strong, RN, APRN, CNRN, CRRN is a Clinical Nurse Specialist at
Marianjoy Rehabilitation Hospital and Adjunct Faculty at College of DuPage.
She has worked with neuroscience patients in the acute care setting as well
as rehabilitation patients in the inpatient and outpatient settings. Ms. Strong is
actively involved with ARN at the local and national level. She has served on
the Board of Directors of the Northern Illinois Chapter.
Lisa Perla, RN ARNP CRRN CNRN - Lisa Perla works in Veterans Affairs, Central Office as the National Polytrauma Coordinator for the Polytrauma System of Care. She is a certified family nurse practitioner, certified rehabilitation nurse, and a certified case manager. In her 30-year career she has worked in numerous clinical and administrative roles in the areas of emergency medicine, transplantation, intensive care, and rehabilitation medicine. Lisa is a VA Jonas Scholar and recently completed a PhD in Nursing Science at the Uniformed Services University School of Health Sciences in Bethesda, MD. Her research focus is on the elements of case management leadership and their influence on healthcare services for Veterans.  
None of the planners or presenters for this educational activity have relevant financial relationship(s) to disclose with ineligible companies whose primary business is producing, marketing, selling, re-selling, or distributing healthcare products used by or on patients.
Sylvia Duraski, MS, APN-BC, CRRN, CBIS
Notice of requirements to receive contact hours:
2 Nursing Contact Hours will be awarded for individuals who participate in the full activity and complete the post-evaluation for the activity. The ability to view or accept credit for this product expires on 7/2/2024.
The Association of Rehabilitation Nurses (ARN) is accredited as a provider of nursing continuing professional development by the American Nurses Credentialing Center's Commission on Accreditation.
Available Credit
2.00

CNE

ANCC The Association of Rehabilitation Nurses is accredited as a provider of continuing nursing education by the American Nurses Credentialing Center's Commission on Accreditation.
Membership: If you are purchasing a membership, items in your cart will reflect nonmember pricing until you have clicked the "checkout" button. Group Discounts are Available! If you are registering a group for this activity, you might qualify for a group discount!
Group discounts are available for members and non-members. For details on these discounts, or to register your group, please contact Member Services at 800.229.7530 or info@rehabnurse.org.
International Customers (outside the United States): To place a product order, please contact ARN at 1.800.229.7530 or info@rehabnurse.org for an actual shipping quote instead of the provided estimated shipping rate. If actual shipping costs exceed the estimated amount, you will be responsible for paying the additional shipping costs. The product will ship after shipping costs are paid in full.
Refund and return policies as well as delivery timing and method vary by product. For details please refer to our Refund Policy and Privacy Policy pages, or contact Member Services by phone at 800.229.7530 or email at info@rehabnurse.org. Business hours: Monday - Friday from 8 am - 6 pm Central Time.