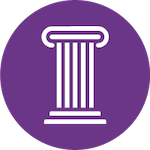 Foundations Module 5.5: Musculoskeletal Rehabilitation
This course includes one video and one case study. You will need to review all of this course content, then receive a 70% or higher passing grade on a quiz, and lastly complete an evaluation to receive your certificate and complete this course. You will have access to this course for 1 year, starting on the purchase date.
This program provides rehabilitation nursing education on a variety of musculoskeletal disorders including osteoporosis, osteoarthritis, rheumatoid arthritis, metabolic arthritis, amputations, and blast injuries. The course includes training on assessment and intervention priorities when caring for patients with musculoskeletal conditions. 
Learning Objectives
Describe the pathophysiology of musculoskeletal problems treated in the rehabilitation setting
Identify rehabilitation nursing interventions for persons with musculoskeletal disorders
Discuss the vicious cycle that develops for the person dealing with ineffective management of chronic pain
Summarize the various non-pharmacological interventions that may be offered to the patient to incorporate into the person's daily regimen
Evaluate the effectiveness of the person's treatment plan
Jolene M. Simon, RN PhD CRRN
None of the planners or presenters for this educational activity have relevant financial relationship(s) to disclose with ineligible companies whose primary business is producing, marketing, selling, re-selling, or distributing healthcare products used by or on patients.
Tonisha J. Melvin (Toni), DNP, CRRN, NP-C has been a Nurse Practitioner at Charlie Norwood Medical Center (CNVAMC) since 2014. She has been employed with CNVAMC since March 2009, starting as a registered nurse. Dr. Melvin is also an independent contractor with Optum House Calls/United Health Care. She volunteers her time to do community health screenings annually. Recently she began participating in preventing obesity as a leader for change in obesity for adults. Dr. Melvin has supported many local, state, and national legislative campaigns to support nurse-patient ratios, efficient RN staffing, and RN rights. She effectively manages working in these highly competitive and rewarding areas of her work, her community, and many different leadership nursing volunteer endeavors. She is a member of the American Nurses Association, Georgia Nurses Association, Sigma Theta Tau, Phi Kappa Phi, and Association of Rehabilitation Nurses. Dr. Melvin is a contributing author of The Charge Nurse Leader Program Builder: A Competency-Based Approach for Developing Frontline Leaders, published in 2015.
Notice of requirements to receive contact hours:
1.25 Nursing Contact Hours will be awarded for individuals who participate in the full activity and complete the post-evaluation for the activity. The ability to view or accept credit for this product expires on 7/2/2024.
The Association of Rehabilitation Nurses (ARN) is accredited as a provider of nursing continuing professional development by the American Nurses Credentialing Center's Commission on Accreditation.
Available Credit
1.25

CNE

ANCC The Association of Rehabilitation Nurses is accredited as a provider of continuing nursing education by the American Nurses Credentialing Center's Commission on Accreditation.
Membership: If you are purchasing a membership, items in your cart will reflect nonmember pricing until you have clicked the "checkout" button. Group Discounts are Available! If you are registering a group for this activity, you might qualify for a group discount!
Group discounts are available for members and non-members. For details on these discounts, or to register your group, please contact Member Services at 800.229.7530 or info@rehabnurse.org.
International Customers (outside the United States): To place a product order, please contact ARN at 1.800.229.7530 or info@rehabnurse.org for an actual shipping quote instead of the provided estimated shipping rate. If actual shipping costs exceed the estimated amount, you will be responsible for paying the additional shipping costs. The product will ship after shipping costs are paid in full.
Refund and return policies as well as delivery timing and method vary by product. For details please refer to our Refund Policy and Privacy Policy pages, or contact Member Services by phone at 800.229.7530 or email at info@rehabnurse.org. Business hours: Monday - Friday from 8 am - 6 pm Central Time.